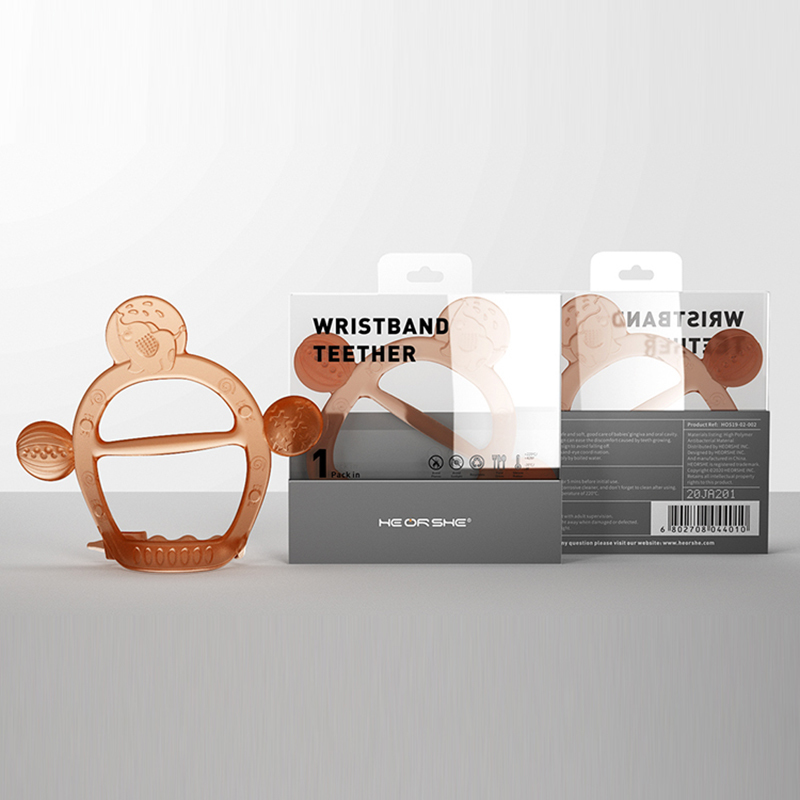 Teething is one of the uncomfortable stages of a baby. In this stage, the baby can easily become irritable and depressed, which brings anxiety for the parents. Because teething is an important milestone in development, just a few teeth will be painful for the baby. The stages of baby teething are different. From the first few months to the first year, babies can experience teething. It is believed that babies start to drool when they are teething. However, sometimes teething babies will not drool at all. Every baby is unique, and so is their stage of development.
The following are the most obvious symptoms when babies grow teeth:
Excessive drool.
Paranoid or irritable.
Chew.
Swollen gums.
Most of the time, what parents care about is how to soothe their children by teething. There are many teether toys on the market. Babies do feel relaxed and comfortable when chewing their teeth. In fact, teether toys put pressure on the soft chewing gum, allowing the baby to quickly relieve the pain.
Why do babies use teether?
Babies like to explore everything by putting things in their mouths. All of this is to encourage babies to move their tongues in the mouth. This allows children to experience their mouths and gums. Movement in the mouth also helps to learn speech.
However, as they go through the teething phase, their urge to put everything in their mouths increases. Chewing can relieve their pain. Teethers are specially designed for young children. Baby chewing on toys may also be due to other reasons. Chewing is not necessarily related to teething.
You may have noticed that your baby chews on blankets, keys, toys, and anything she can pick on. Because babies like to chew and grow teeth on anything they can find, teethers are the best toy for them to chew, not anything else.
Choose the best teether for molars
You need to pay special attention when choosing a teether. Whether you choose a natural baby teething toy or a baby teething ring, you should thoroughly evaluate the toy. Before feeding your baby, understand the use of toys, safety hazards, and other details.
In addition, remembering the following characteristics will help you choose the best one.
Durability
This is the first factor you should consider when choosing the best teething toy. You don't want to change your teeth often, do you? Look for strong silicone, rubber, or wood teeth that will not break after a few uses.
Remember that babies can be very rough with their teeth because they try to use their teeth to soothe their gums. Therefore, it is recommended to choose the durable one.
Clean
Choose the Easy To Clean Baby teether. There are various types of teether toys on the market. However, always choose toys that are easy to clean and disinfect. You can also find a safe dishwasher rope that can be steam-sterilized or boiled in the microwave.
Cost
Generally speaking, the teether is not expensive. It is a cheap baby toy. However, different brands will offer different prices. So, make sure you don't spend more money on toys that you can buy at a lower price.
Design
The design of the Best baby teether plays a vital role in comforting the baby. The teether you choose should have:
Let the baby grab the toy.
A texture that can soothe gums.
Bigger piece for kids.