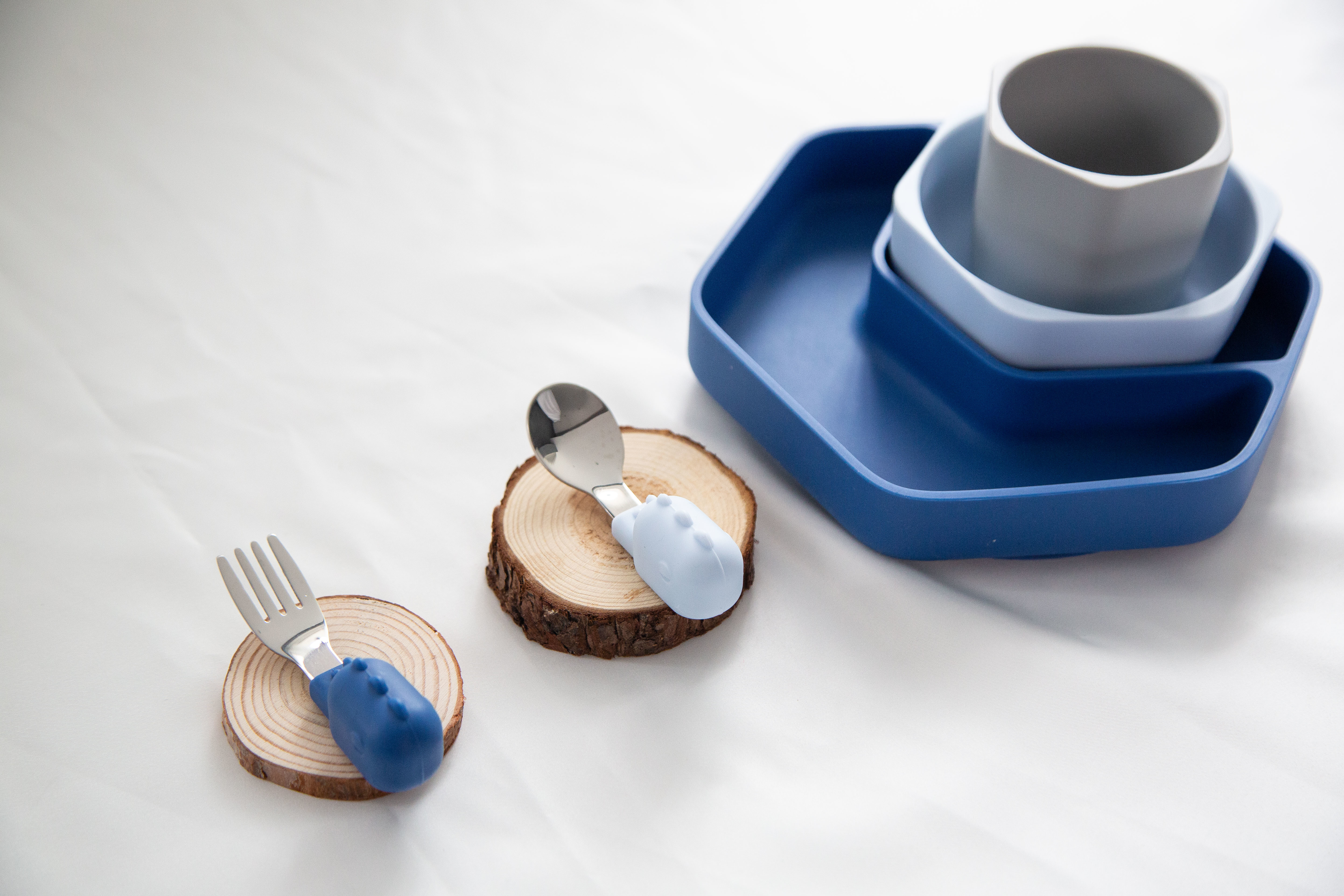 From parent feeding to self-eating, supplementary food is added to help the baby adapt to the meal change from drinking to eating. Parents help to feed the supplementary food at the initial stage, and the baby gradually tries to grasp the food to eat and finally eat independently. It is particularly important to choose a suitable and convenient toddler feeding set.
1. At the initial stage of adding supplementary food, choose a toddler feeding set that is convenient for parents to feed. It is recommended to choose a toddler feeding set that can be mixed and stirred. The complimentary food bowl should be small incapacity, the spoon should fit the size of the baby's mouth, and the entrance part should be made of soft silicone.
2. In the later stage of adding supplementary food, choose a toddler feeding set that is easy for babies to grasp, and supplementary food bowls that are not easy to knock over. The spoon should fit the baby's small hands, which can be easy to grasp the food. The complimentary food bowl should be made of non-slip material.
5 key features to consider in choosing the best baby spoon
1. Size
The right size is very important. If the spoon is too big, your baby may have trouble using it and grasping its handle. When choosing baby utensils, you must take your baby's hands into consideration.
On the other hand, a small spoon may become a burden for your baby and eventually become bored. HEROSHE hand grip and fork sets are designed with small hands in mind, ergonomically with handles that are not too long or too narrow.
2. Materials
Baby spoons will enter their mouths, it is very important that BPA-free spoons are 100% safe for babies.
3. Handling part
If the spoon is too complicated and difficult to handle, the feeding process can also become a problematic feed.
Always consider their small hands, so we recommend looking for a lightweight and bendable baby spoon.
We recommend an adjustable and bendable silicone spoon because you can easily change the angle of the spoon to make your baby feel comfortable.
4. Suffocating danger
If you want a removable tip spoon, stop it.
This is very dangerous for your baby's safety because it can become a choking hazard if it is not tightened. The best option is a piece of a baby spoon with a soft trip.